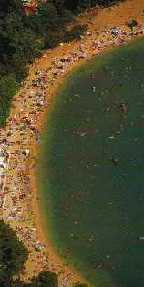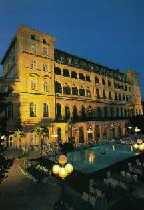 Crikvenica Riviera
Situated in the center of Kvarner Gulf, it is not without reason that Crikvenica Riviera (which includes the settlements of Crikvenica, Selce, Dramalj and Jadranovo) is also called the "Gateway to the Mediterranean Sea". Favorable climatic conditions – hot Mediterranean summers and mild winters, with over 2.500 hours of sunshine per year, make the Riviera a pleasant holiday destination for all age groups throughout the whole of the year. Approximately 8 km of lavish Mediterranean vegetation traverses the entire length of sand and pebble beaches. All beaches are connected into walkways, offering you countless recreational opportunities, ranging from romantic walks to simply swimming or lying around in the hot sand.
In the year 1412, Prince Nikola Frankopan ordered the construction of a monastery (Kastel) alongside the medieval church on the seashore. Quite soon, the monastery became the cultural and public focal point of the area. Over the years, the seashore developed into a harbor and new settlement, which received the name of Crikvenica (Church place), thanks to the church that dominated the area.
Crikvenica today, with its 6.500 inhabitants, can boast about having more than 100 years of tradition in tourism. As a popular climatic health resort, located only 40 km from the City of Rijeka, as well as thanks to its, in Croatian terms, unique long beach, a large number of tourists visit Crikvenica every single year. For a number of years now, the crystal clear sea of Crikvenica Riviera has been awarded the "Blue Flag", a symbol of high quality and cleanliness. With its colorful assortment of cultural events, sports activities, excursions, gastronomic specialties and rich night life, Crikvenica Riviera will ensure that your holiday remains a pleasant recollection for a long time to come.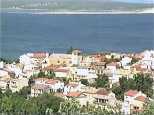 Download movie clip (651 kB, 41sec.)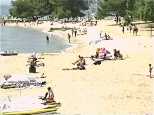 Download movie clip (588 kB, 45sec.)