Holiday accommodation on

Rab Island
WARNING! We advise that you do not travel to Rab during High Season without prior Reservation. All capacities are occupied during this period. You are therefore advised to make your Reservation on time!!!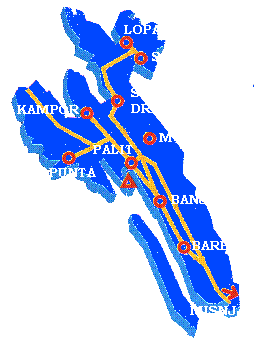 | Lopar | Supetarska | Mundanije | Banjol | Barbat | Rab/Palit | Kampor | Suha Punta |
Click the desired settlement! You will receive information about each particular place as well as an overview of accommodation possibilities.

Click upon list of all homes for a complete overview and short description of accommodation.

More detailed information can be received by searching our data base! For this you will need an internet browser with Java Script functionality. We also recommend a higher resolution for optimum display.
Instructions: Please note numbers of homes, apartments and rooms for holiday accommodation as well as respective number of persons in regard to the price list. These details will be required for your Reservation. In case the requested term is already reserved, please select an alternative period.